The company was founded in 1972 with a special idea in mind: to create the perfect Florida home at a reasonable cost. Kent Geartz, owner, achieved that goal and has achieved that goal and has been the Premier Builder in the area for more than two decades. Now his son Kasey is doing the same. (with Dad watching)
Geartz Construction selects neighborhoods that are beautiful and well-located in the new growth areas. This assures you increased value in your new home.
Subsequently, Geartz makes sure its clients are completely satisfied - from planning through construction. Customer satisfaction is the primary goal, and is the main reason for the company's outstanding reputation.
Geartz Construction maintains a small but very efficient staff to service its customers and supervise the job every day. This enables the company to pass on savings to its clients with an affordable, well-built and energy efficient home.
You may choose from a wide variety of our popular house plans from which to build. All Geartz Construction homes include most of the features that you expect in a new home of quality, but with very few additional options that you need to add. Geartz can construct your new home in all price ranges, on your lot or ours. Our reputation is second to none!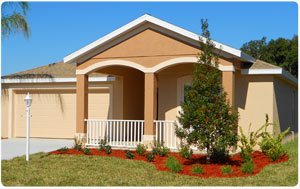 Geartz Construction stands behind its dream homes today, so you will have a sound investment for tomorrow. We invite you to visit our beautiful homes where you can see your "dream home" of tomorrow, today.